MOVEMBER GENERAL TERMS
Date of last revision: 18 July 2019 v1.0
This section sets out the terms that apply to your use of the Movember website and the Movember mobile apps (together, Services). Your continued use of our Services indicates to Movember that you agree with these General Terms, as updated from time to time. We may change these General Terms from time to time, so please check back regularly.
Content created by Movember - Movember owns or licenses from third parties all of the trademarks, copyright and other intellectual property that exists in the Services. You must not copy or reproduce in any form any of the graphics, logos or other materials from our Services unless you have our specific permission. For the avoidance of doubt, you have our permission to download material from the Downloads page on our website, subject to the restrictions noted on that page.
Content posted by you - Any content that you post to our Services (eg photos, videos and comments) is your responsibility, and you must make sure that you have the necessary rights to post that content (eg by obtaining permission of copyright owners if necessary or by obtaining permission to use personal information of third parties). By posting any content, you also give Movember a non-exclusive, transferable, royalty-free worldwide right to use and reproduce that content.
Third party copyright infringement – Movember follows the provisions of the Digital Millennium Copyright Act and other relevant copyright legislation as applicable. If you believe that someone else is using your copyright or trademark without your permission, please contact us at info@movember.com to report the infringement.
Respect the Mo Community – Stay respectful by adhering to the following:

You must not collect user's content using automated means
You must not interfere with our website, upload viruses or other malicious code
You must not bully, intimidate or harass anyone
You must not post any content that infringes or violates someone else's rights, or otherwise violates the law, or that is discriminatory, hateful, pornographic, threatening or violent

Movember's disclaimer – Movember takes great care with its Services and we endeavor to keep them accurate, error-free, and free of any offensive material. However, you use the site at your own risk and Movember will not be liable for any costs or losses you incur through your use of our Services. Whilst we may include on our Services links to third party websites or resources, Movember is not responsible for such third parties and you use those websites or resources at your own risk.
Hosting a Movember Event – By registering to host a Movember Event, including any Move-style Event, you accept that you are responsible for the organization and running of the Movember Event, which includes acquiring any necessary permits, permissions and/or insurance required to host such an event. There may be risks and dangers inherent to a Movember Event, and by choosing to host it you understand and accept that Movember will not have any liability in relation to any injury, damage or loss incurred in connection with your Movember Event.
Participating in a hosted Movember Event – You acknowledge that if you participate in a Movember Event of any sort, including a Move-style Event, you do so at your own risk and that Movember will not have any liability in relation to any injury, damage or loss you suffer as a result.
Your Move – Any Move challenges, events and activities (including any challenges you set for yourself) should only be undertaken with consideration given to your existing physical health, any medical conditions you may have and advice from appropriate health professionals. The information provided on this site, and any linked sites, is not a substitute for medical or professional care or advice particularly in relation to the suitability or safety of any given Move. Movember will not have any liability in relation to any injury, damage or loss related to your involvement in a Move challenge or activity.
Movember Event RSVPs and Tickets – If you attend an official Movember Event, you will need to comply with any additional terms in the RSVPs, on the tickets and/or as notified to you by Movember prior to or at the Movember Event.
Refunds – if you have made a donation in error, Movember is happy to refund you provided you notify Movember as soon as possible and in any event prior to the April 30 following receipt of your donation (eg for a donation made November 2017, notification is required by 30 April 2018; for a donation made in May 2018, notification required by 30 April 2019). If you are enrolled in our recurring giving program, you may receive a refund for the most recent month's donation. If you wish to request a refund then please contact us using the contact details in the Contact Us section of the Movember website relevant to the country in which you live.
Recurring Giving - if you have opted into our monthly giving program, donations may be made by credit or debit, using a Visa, MasterCard or American Express. Movember will not store your credit card information. Your information will be stored by our payment gateway provider, who will complete payment on approximately the same day each month. You will only be charged transaction fees if you opted to do so when signing up. Please contact us at info@movember.com at any time to change or cancel these payments, request a refund (see above for details) or make a change to your payment details. If a payment does not go through, Movember will try four times before cancelling the monthly donation. Please see our FAQ's for further details related to this program.
Movember's rights - Movember may remove any content posted by you, or prevent access by you to our Services at its entire discretion. Any failure by Movember to enforce our rights under these General Terms is not a waiver and we remain entitled to enforce our rights.
Corporate Networks - If you are signed up to a corporate network page, and the page indicates such, Movember may share your personal information with that corporate entity, in order to enable corporate benefits to flow to Movember, or to you as an individual.
Address and Phone contact - If you have shared your address and phone number with Movember, we may contact you via those channels, however, you may opt out at any time. Please see our <privacy policy> for further details.
Google and Apple Login - If you choose to sign up for Movember with Google, Movember may collect and receive your Google ID, email, name and photo URL. If you choose to sign up for Movember with Apple Login, Movember may collect and receive your name associated with your Apple ID and email address. Please see our <privacy policy> for further details.
Entities and governing law – the Movember entity and relevant law governing these General Terms depends on the country in which you live:

If you live in the USA, these General Terms form an agreement between you and Movember Foundation subject to the laws of California, USA;
If you live in Canada, these General Terms form an agreement between you and Movember Canada, subject to the laws of Ontario, Canada;
If you live in the UK or a country that forms part of the EEA (except for Germany), these General Terms form an agreement between you and Movember Europe, subject to the laws of England and Wales;
If you live in New Zealand, these General Terms form an agreement between you and the Movember Foundation New Zealand, subject to the laws of New Zealand;
If you live in Germany, these General Terms form an agreement between you and Movember Foundation e.V, subject to the laws of Germany; and
If you live in Australia, or in any other place not covered by paragraphs a, b, c, d or e above, these General Terms form an agreement between you and The Movember Group Pty Ltd as trustee for the Movember Foundation, subject to the laws of Victoria, Australia.
---
FOR INFORMATION
Payment gateway services provided by: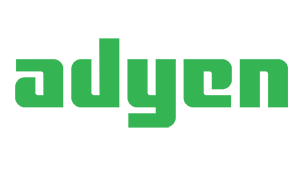 L'Oreal France 30 Euro Donation Euro-Matching 2019
All French donations made to Movember of 30 euros or more, which are received between 12:00:00 a.m. (GMT) on November 29, 2019, and 12:00:00 a.m (GMT) on December 1, 2019 will benefit from L'Oreal's euro-matching scheme, subject to the following conditions:
Donations must be made on a French Mo Space or made directly via our French website: https://fr.movember.com/.
Every donation of 30 euros or more will be matched with a donation of 30 euros from L'Oreal. Multiple donations of 30 euros will each receive a separate 30 euro euro-matching donation from L'Oreal. Any single donation over 30 euros will only receive one 30 euro euro-matching by L'Oreal.

L'Oreal shall cap the euro-matching to Movember at 25,000 euros.
Movember does not take any responsibility for any technological issues that prevent a donation being processed in time or that cause a disparity between the time the donation is recorded on the Movember system and the time shown on your donation receipt. In order to avoid any disappointment, please submit all online donations in good time to ensure that they are processed before the cut-off. Please also ensure that any offline donations (such as cash or checks) have been submitted to Movember in good time to be processed and included in your donation total.