The Movember Foundation – Global Collaborators

---
Global Action Plan Projects:
By bringing together more than 250 of the world's top prostate and testicular cancer researchers, the Global Action Plan (GAP) facilitates a new and unprecedented level of global research collaboration, not previously seen within the cancer community. Over time, researchers will come together to share data about what worked, what didn't, and will avoid duplication of research efforts. This will deliver a greater return on the funds that the Movember Foundation and other organisations invest in prostate and testicular cancer research.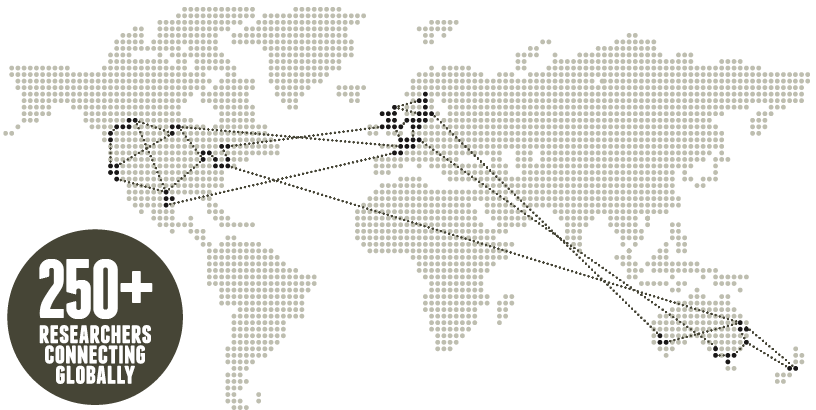 "Our vision is to have an everlasting impact on the state of men's health and it's to this end that we've established our Global Action Plan. We believe that getting the best researchers from around the world to work together on key challenges will accelerate breakthroughs that will ultimately benefit men with prostate cancer and testicular cancer."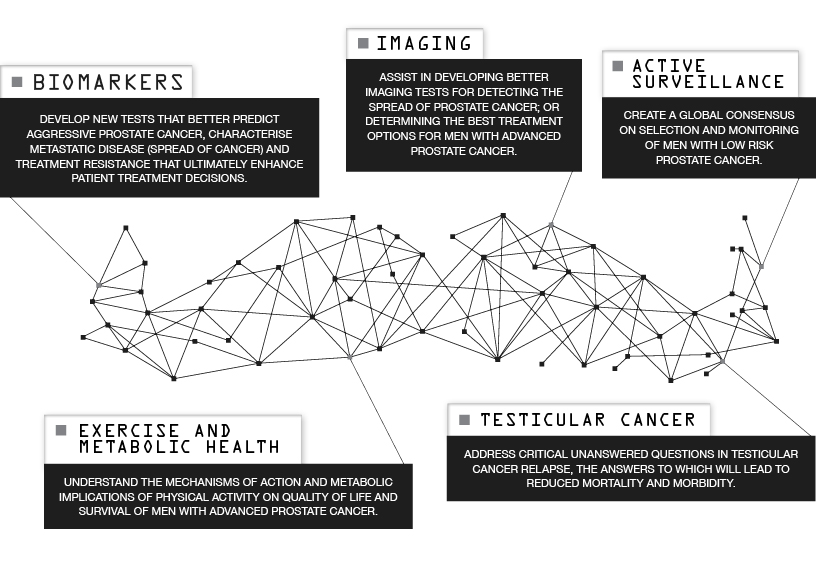 How the Global Action Plan works
A small percentage of the funds raised in each country are allocated to a global fund.
The global fund is then allocated to one priority project each year that is determined by an independent Global Scientific Committee (GSC).
The GSC is comprised of internationally renowned prostate cancer experts from around the world, and is chaired by Dr. Colleen Nelson.
Each year, the Movember Foundation's Global Scientific Committee (GSC) comes together to determine a research focus that would best benefit from global collaboration.
Once the priority area is endorsed by the Movember Foundation's board, the best prostate or testicular cancer researchers in the world from both Movember and non-Movember countries are brought together and funded to collaborate and answer a pre-determined issue or question.
Once the researchers are recruited, they collaborate through a number of mediums, including regular conference calls, annual face-to-face meetings and participation on the Movember Foundation's online collaboration platform called Promoveo.
The Movember Foundation's Programmes Team directly manage and facilitate the project process.
Movember Foundation Healthcare Outcomes Improvement Initiatives
The Movember Foundation is investing in national prostate cancer clinical registries to provide a significant opportunity to improve the health outcomes of men diagnosed with prostate cancer.
A clinical registry provides:
Population insights into the side effects of prostate cancer (urinary problems, sexual function, bowel problems, mental health, etc.) – a critical requirement to improving outcomes.
Support to clinicians by providing them with risk-adjusted feedback on the experience of their patients over the years after they have been treated.
Research and understanding of how to improve clinical care and practice.
A registry has been already established in Australia where this initiative represents an initial investment of AUD $3.5 million over 3 years by The Movember Foundation and a Custodian for the registry has been appointed at Monash University. The Movember Foundation has also invested in similar prostate cancer clinical registry initiatives in United Kingdom (PROMS UK) and Ireland (IPCOR).
To view all the programmes being funded by the Movember Foundation please see our Report Cards (English Only). Click here to download our Global Action Plan update (July 2014).